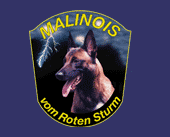 our past breeding female and companion:: ODESSA VOM ROWEHAUS
Status: AKC, DNA, BH, OFA Good,
Odessa's bio from the past:
Odessa is our foundation female—very high in drive and very committed to her work, family, and puppies. She comes out of excellent bloodlines. She has the power of Athos vom Hexenmoor (her father) and an unconditional heart. Everyone who sees her work says the same thing: "Wow, what was that?"
In Odessa's pedigree, you can find multiple dogs from champion lines. Her father, Athos vom Hexenmoor (SchH II import), was one of—if not THE—"hardest" dogs in the US. He convinced people with his power and beauty.
​
Athos's father—Odessa's grandfather—was Apollo von Bonum Bono (SchH III, Körung V-rated). Odessa's great-great-grandfather is Kolos des Deux Pottois (Ring II, SchH III, IPO III, Körung 3 and "V" rated in the work and beauty), son of the legendary G'Bibber.
​
Odessa's mother is D'Ardivilliers Bianca vom Rowenhaus, french import with Ring I, a finished champion from AKC and producer of multiple Police K-9 dogs in action, as well as show and work champions.
You can find dogs like Virus in her pedigree, a ten-time perfect Ring III scoring dog and a fully finished AKC Champion with excellent character.
Odessa had 4 litters and is retired now. She proved that she has produce excellent dogs with the power and beauty we desire so much in each litter.
Each time we bred Odessa to a different Male, and each time she produce an outstanding high quality of puppies.
We are very proud of owning her and her lines will be kept in our breeding program with Odessa's offspring.
​
Sacha is our last off spring out of Odessa!