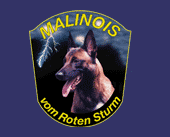 current litter - page 2 ::
Zara (Zoja) is bred to Asco.
​
Information below! Puppies are due at the end of January/beginning of February 2021
​
If you are interested in one of the puppies of our upcoming litters please contact us for more information.
call
Sabine @ 571.643.2107
Hardy @ 571.643.1213
or
CMKU COM, HD-A, ED-A, Spondy-free,
Working titles coming soon!
​
IGP3, DMC, AKC, HD-A, ED-A, Spondy-free
Both dogs are very stable dogs of superb working quality. They have very high toy drive and food drive.
​
This combination should produce dogs with commitment to the work with a ton of play drive and very high food drive, and they will be very fast. They will have right amount of willingness to work, and the hardness we desire to withstand pressure and fight.
​
Asco is a very powerful young male, very high spirited, very high drive, fast and strong to go into the bite and into the man. He is a very happy working dog and his drives make working him fun!
​
Outside the field he is an easy going dog, very lovable, but yet very alert. If a stranger approaches me inside his kennel he gets very mad and goes into protection mode. I feel very safe when he is around. But he also is a dog we can show off without worries! Just love that on him.......
​
Zara is brand new to our facility. So far I really like what I seen. She has a wonderful temperament and shows excellent drives! She made the long trip with no problem and was ready to go when she arrived. She is a beautiful over medium size female with beautiful dark pigment and a dark eye in almond shape!
​
Zara fits right in our place and our breeding program!