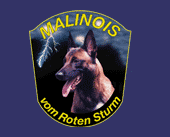 Select from menu at the left to see our
​
​
​
and some from our
​
​
Some of our females might be expecting, so check
​
​
litters section to see when we'll be be expecting puppies!
All of our puppies will come with AKC registration papers. The puppy will be directly put into your name. You will receive from the AKC your registration papers directly.
​
We also provide you with a microchip. When the puppy is a little older you give it to your veterinarian so he/she can insert the microchip into your puppy. We recommend to do at the same time as your puppies Rabies vaccination.
​
Your puppy will come home with a little puppy kid containing: some of the food your puppy been eating, leash and collar, some chewy things/treats, a toy and a folder with his personal information in it!