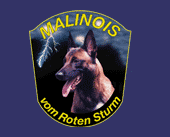 We only import the finest quality of dogs.
​
All imported dogs are completely x-rayed in hips, elbows and spine. They have a thorough health check from the county of departure, as well as here in the USA.
If you would like to own one of these fine animals, send us and e-mail and we will send you an information package!