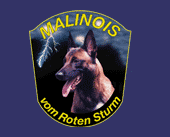 travel with your dog/puppy::
Travel Tips
​
If you plan a trip make the decision if you take your puppy along, or if you board your dog/puppy.
​
​
Leaving your puppy behind
​
Ask your veterinarian, breeder, or other pet owners to recommend reputable boarding facilities.

Make reservations in advance of your trip. Many facilities book up early, especially over holidays.

Make sure that your puppy is current on all of his vaccinations.

Make sure that you give the boarding facility a supply of things your dog needs during his stay.

Leave feeding instructions and a supply of your puppy's regular dogfood.

Make sure the boarding facility has an emergency contact number.

If you can, test run his or her boarding. You can book 2 days overnight stay and see how your dog/puppy is cooping with it before booking a longer stay.
​
Traveling with your puppy
​
Make sure that the hotel will take dogs.

Your puppy needs to be up to date on all of his vaccinations.

Take your puppy's dogfood along.

Make sure you buy bottled water during your trip for your puppy, never use tap water.

Make sure that your puppy has identification on his collar.

Micro-ship your puppy with Home Again.

Keep your puppy in a safe traveling crate on longer trips.

Never leave your puppy in the care alone, especially when it is hot outside.

Make frequent stops for your puppy.

Never leave your puppy free in the hotel room.

Make sure that you know a veterinarian in the area you are visiting.

Have your vaccination records with you.

Have an up to date Rabies Vaccination for that state.
​
​
​
Boarding at Malinois vom Roten Sturm - Metropolitan Executive Dogs
​
We do offer boarding service to our clients. We charge $29 per night plus WV tax. We walk your dog 2 to 3 x per day. We ask that you provide your dogs food, so we do not switch his/her diet. We also offer pick up and delivery services, round trip is $80. We also offer training during your dogs/puppies stay at an extra charge. At the end of his stay we can bath/groom your dog/puppy at your request. Depending on the breed the bathing/grooming charge starts at $75.
Atlas enjoying his morning walks
Daisy enjoying her vacation.
Churchill getting in some training during his stay!
Zulu all pretty and ready to go home after his stay!
Shadow and Molly boarding always together!
Audrey enjoying her afternoon run!
Oreo waiting on his friend to come along the walk
Brother's Tobi and Gus posing for a picture for mom!