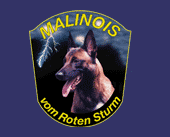 Puppies are due the first week in August!
​
Eika is the daughter of Race Further Moor who is the sister to Raety vom Further Moor, 2014 FMBB World Champion!
Maho van de Berlex-Hoeve, IPO3
2017 and 2018 Northeastern Regional Champion
National and International Competitor
​
​
Both parents are extremely good working dogs with high toy drive, high food drive, and are very strong in protection work - with extreme speed of attacks in the engagement. They are very stable dogs of superb working quality.
​
This combination should produce dogs with commitment to the work with a ton of play drive and very high food drive. The right amount of willingness to work, and the hardness we desire to withstand pressure and fight.
All of our puppies come with full AKC registration. We register the puppy for you. The puppy will be directly put into your name and AKC will send you your registration papers! We also send the puppy home with a microchip for your veterinarian to insert at a later time. All of the puppies are several times dewormed before going home and will have their first vaccination given at 6 weeks of age. They are eating 2x per day by the time they are leaving here.
​
Please contact us for any question about our upcoming breedings
You can reach us
​
​
Hardy @ 571.643.2107
​
Sabine @ 571.643.1213
​