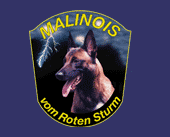 breeding dog:: MONTY EXTRA TEMPERAMENT, aka "GOOSE"
status:: DMC, AKC, HD-free, ED-free, Spondy-free
titles: BH, IGP1, IGP2, IGP3,
​
Monty, aka Goose is owned by Tim Karchnak!
Tim and Goose residing in beautiful Pennsylvania, just a short drive from our facility.
​
Goose is a beautiful substantial male.
Big and beautiful with a dark pigment and a beautiful head.
Goose is a very social dog and loves people. He traveled all over the world with Tim.
Goose is retired now from the sport and is enjoying live.
​
In his working currier he did very well.
He went to Regionals, Nationals and International events. Presenting himself and Tim very well.
​
Please enjoy a couple of great pictures of your upcoming puppy's father below.